Since opening in 1996, Pita Gourmet founders Kozhoya "Cy" and Nassima Karam provided Cortland with Lebanese food – a delicious and healthy blend of Middle Eastern and Mediterranean traditions. Charbel and Hana Karam took over as Pita Gourmet owners in 2008 and continue the tradition of providing great service and delicious food. The simple and fresh ingredients in Lebanese food are combined in dishes that are exotic to the American palate. The emphasis in Lebanese cuisine on fruits, vegetables, olive oil, and herbs & spices provides a tasty alternative to fat-laden American fast food, proving that healthy does not have to mean bland and boring.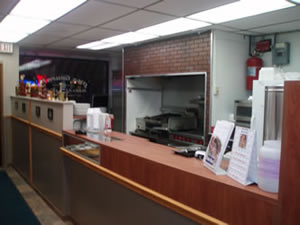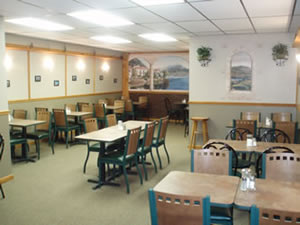 Cy and Nassima left war-torn Lebanon in 1992 and moved to Utica, NY, where Cy's cousin had a Lebanese restaurant. When they decided to open their own restaurant, the couple found the perfect location in Downtown Cortland. People in Cortland have been "very friendly," Nassima relates, adding that when they were first preparing to open the restaurant, passerby would stop to inquire about their plans. Interest in and appreciation for Pita Gourmet has been growing since then – a trend fueled by the restaurant's comfortable atmosphere as well as increasing knowledge of the health benefits of Mediterranean cuisine.
In addition to traditional Lebanese dishes like tabouleh, shish kebab, falafel, and gyros, the Pita Gourmet menu includes a few American items like turkey sandwiches and hamburgers, for those who are picky eaters. With appealing aromas wafting through the air, however, it's easy to try something new. When asked about future plans for the restaurant, the Karams say that they'll keep going – "maybe forever!" Don't miss an opportunity to discover Pita Gourmet so that you'll be able to go again as often as possible.